Contact | Download | Documentation | BBS Links | BBS Documentary Entry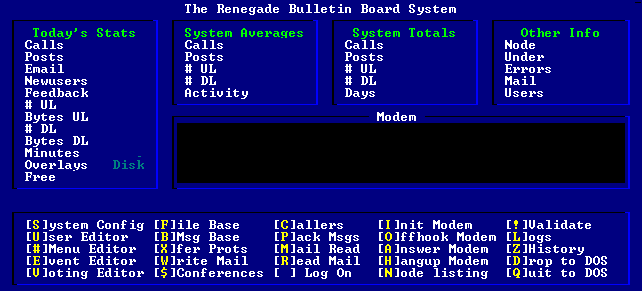 Renegade BBS software development has changed hands several times.  Often,
Renegade BBS has been taken over by people who can't program and take the credit of
others. That is the case currently with rgbbs.info
It's best for you to pick the version that works for you.

Current sourcecode is on github. Rg has been ported to 32bit by Rick Parrish.